Why Search Engine Optimization?
With over 1 billion daily online users, the internet has become the most relied upon communication and resource conduit in the history of time. Nearly 60% of all business' world wide are now representing themselves on the web. The goal is to place your web-site on the first page of the organic listings found by the web user looking for a web-site relevant to their search. This is where our SEO services become an invaluable tool necessary to your company's growth.
SEO is the process of increasing the ranking and traffic of one's web-site through organic searches. Organic searches are "natural" meaning they are not sponsored links or paid for advertisement such as pay-per-click or ad words. It is imperative to have your web-site highly ranked in order to get the exposure necessary to bring traffic to your site. Statistics show that nearly 80% of all internet users follow the organic listings over the paid for listings.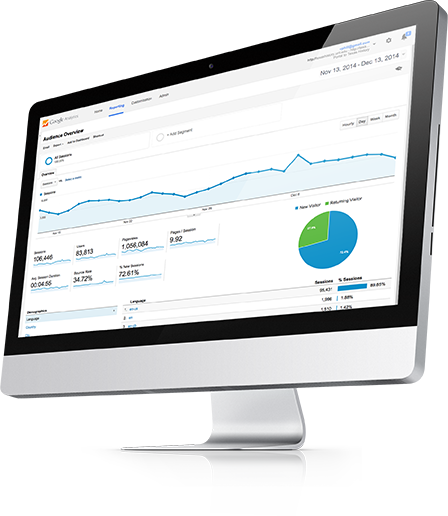 With the leading search engines using "crawlers" or "spiders" to find web pages for their algorithmic search results. These crawlers are looking for the most relevant content available to the search being performed from the end user. It is essential that your web-site be built from the ground up with your companies "theme" as the focal point. It is our goal to bring the most relevant searches to your site.